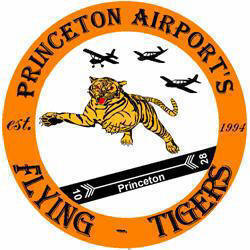 PAFT Dues
This page was last updated Saturday, October 20, 2018 09:46 AM
Amount
Dues are $25 per calendar year per family (all members of the household living at the same physical address).
Note: One membership = one vote.
Discounts
There is a $5 discount of dues paid between October 1st and December 31st for the upcoming year.
New members joining the Flying Tigers between those dates will receive dues paid credit for both the
remainder of the year in which the dues were paid and the upcoming year.
Membership Status
Members are removed from the membership roster if dues are not received by March 31st.
Make check payable to:
Ernest Schirmer (do not make it out to PAFT, but do put "2018 PAFT Dues" on the memo line)
and mail to:
Ernest Schirmer
PAFT Treasurer
PO Box 6429
Lawrenceville, NJ 08648
When joining, please be sure to include a signed copy of the membership application form.
There is no need to submit an application form when renewing a membership. Current members
may update their information at any time by submitting a member profile form.