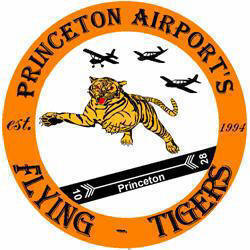 Back to Home Page Go To Membership Application
Last update: 11/11/2018
Upcoming Events
Next Dinner Meeting: Wednesday, November 14, 2018
Ricky's Thai
1378 Route 206 (just north of 39N)
Skillman, NJ 08558
609-285-2955
Click <here> to register
---
Volunteer to help at the 43rd Annual Santa Fly-in
Each year, on December 24th, PAFT members become Santa's Helpers.
If you have some time on Christmas Eve Day, please consider signing up to help!
Click <here> for complete information and to sign up for the event.
---
2018-2019 PAFT Officers
President: Gabriel Hernandez
Vice President: Steve Hansell
Secretary: To Be Appointed
Treasurer: Ernie Schirmer
---
Congratulations to Founding Member Steve Anasiewicz
for 25 years of membership!